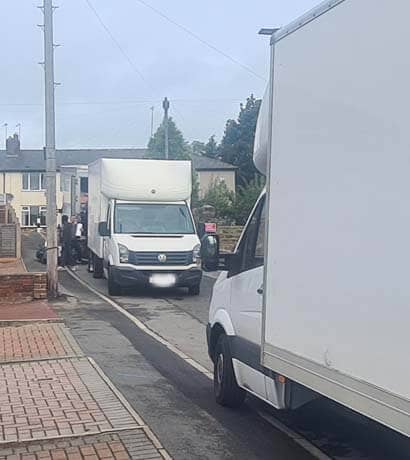 Furniture Relocation in Wakefield, UK
Move your Furniture with Us!
We know moving Furniture can be a stressful experience. We are here to make everything easy for you and get rid of your anxieties, without breaking the bank.
At Wakefield Removals we try hard to minimise our overheads and operational costs, whilst still allowing us to provide you with a high-quality service at a very affordable price.
Get a Free Estimate anytime!
Removalists are always busy so don't wait until last minute – get in touch now for instant pricing on all sorts or removal services including acceleration boxes and furniture disassembly Etc…
Whether you are moving house or simply planning to buy or sell some furniture, you will need a trusted furniture removals service. If you're currently searching for "furniture removals near me," your search is over! You've found Wakefield Removals, a tried, tested and trusted removals service operating in Wakefield and beyond. Everyone knows that when you're moving house, you need help with furniture removals. However, have you considered that a furniture removals service could come in handy on other occasions? If you need to take furniture to the dump and can't fit it in the car, we offer our services to you. There are many opportunities to buy and sell second hand furniture online these days, but many people miss out on great deals because they aren't sure how they will transport their products or purchases. Why not hire a furniture removals service to help?
Moving furniture isn't just heavy lifting. If you need help to dismantle and pack your items, then we are the team to call! We have perfected packing strategies so your furniture is appropriately protected in transit. We have the equipment and vehicles required to properly move your furniture from one location to another! That's before we even mention our team. The team at Wakefield Removals has skills, knowledge and experience. We are the removals specialists! Why consider the rest when you've already found the best? We know what customers seek in a removals service, and we pride ourselves on delivering every single time! We are responsible, careful, punctual, meticulous and hardworking. We are absolutely committed to delivering exceptional customer service on every removals job we perform. As we have been operating as a removals service in Wakefield for decades, we have an excellent reputation amongst locals in the area. Why not find out for yourself why they choose us?
When you perform as many removals as we do, you come across all kinds of furniture, and you're asked to navigate many different spaces as part of the job. We have been doing this for years, so we now have a range of strategies which we employ to ensure that every furniture removal goes perfectly to plan. We understand that when you trust us with your possessions, you expect us to handle them responsibly. We know that some people decide to perform their own furniture removals and unfortunately damage their items in the process, and we know that some others hire companies that let them down and end up costing them money in repairs to both furniture and walls. We want to protect you from both of these undesirable outcomes. Of course there is a temptation to cut costs and give cowboy companies a chance; however, we urge you not to take that risk. Value your possessions and instead choose our experienced and reliable removals company. Given how cheap our services are, there's no excuse not to!
That's right: our furniture removals service offers not only exceptional customer service but also affordable prices. But don't take our word for it! Call our team today and they will discuss the scope of your job with you. They will be happy to discuss your options with you, and even provide a quotation for the job with no obligation to book. We're so confident about our service and our prices that we urge you to compare us with our so-called competitors in the Wakefield area! We look forward to assisting you with your furniture removal. Whether it's a large job or a small one, we will give it our full attention, applying our specialist knowledge to ensure the process is straightforward and stress-free.