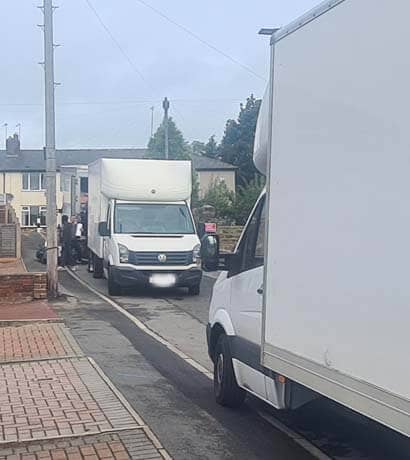 Man Van Services in Wakefield, UK
We know moving can be a stressful experience. We are here to make everything easy for you and get rid of your anxieties, without breaking the bank.
At Wakefield Removals we try hard to minimise our overheads and operational costs, whilst still allowing us to provide you with a high-quality service at a very affordable price.
Get a Free Estimate anytime!
Removalists are always busy so don't wait until last minute – get in touch now for instant pricing on all sorts or removal services including acceleration boxes and furniture disassembly Etc…
Increasingly we have found that our customers live in short term rentals, which means they have to move frequently, and often at short notice. Often people living in smaller residences don't believe that a full removals service is for them, because they have less things to transport. For these smaller jobs, our man and van service is perfect. If you've been searching for "man with van service near me," you've just found the best man with van service in Wakefield! We are happy to help with removals of all sizes, so even if you're moving relatively few items, there's no need to try and cram them in a car. Don't risk damage to your property by transporting them yourself! Our man and van service makes light work of light removals. Your relocation can be oh-so easy, and all you have to do is ask for our assistance. You'll find our man and van service to be incredibly affordable too, so you can enjoy the best in customer service at a competitive cost.
When you hire a man and van, you don't just benefit from an appropriately sized vehicle. You also get the support of a dedicated removals worker who will be happy to help with loading and unloading. For our valued customers who live alone, this is an especially useful service. However, even if you have many hands already, we urge you to hire a professional service whenever you have to move home or furniture. It may seem sensible to reduce costs by asking amateurs for assistance; however, without an experienced worker, your chance or injury or property damage significantly increases! The team at Wakefield Removals knows how to organise every stage of the removals process, so your move will be performed with the utmost efficiency. We believe your time is valuable, and you can enjoy a quicker, slicker move when you hire our professional man with van service to support your light removals.
Our team cuts costs but never cuts corners. Every job is given our full attention, so even if you only need to move a few items you will enjoy a comprehensive customer service experience. It is our belief that a professional removals service should be accessible to everyone. That's why we keep our prices low and our standards high! From our full house removals to our man with van service, our approach remains the same. Man and van services are cheaper than whole house removals, so if you feel like professional help with your move is out of your budget, then think again! We will strive to accommodate your request at the fairest price possible. We are also extremely flexible: if you need assistance to dismantle, pack or assemble items, we will be happy to help! There are parts of moving home that nobody particularly enjoys. However, with our man and van service, you'll find that moving day goes straightforwardly.
There are so many reasons to hire a removals service instead of going it alone. Moving day is a breeze when you enjoy the help of a dedicated team. You reduce the risk of property damage, and you avoid accidents or injuries attempting it yourself. You have access to a spacious vehicle that can comfortably accommodate your possessions. If your items are heavy or awkward to carry, and if the spaces you need to navigate are tight or tricky, you have a professional available to assist. Rather than manage multiple car journeys, you can get your move over in one easy step, so it's much more efficient. With all this in mind, it's easy to see why locals in Wakefield turn to our Wakefield man and van service when they need to move larger items.