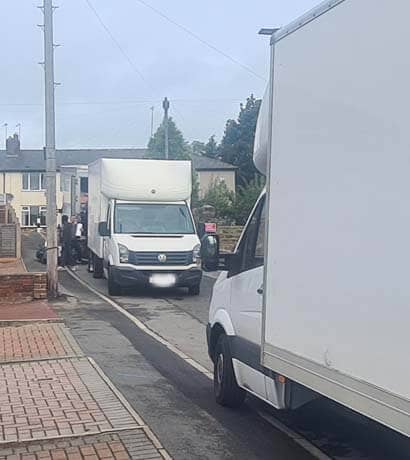 Storage Service in Wakefield, UK
Your Belongings are Safe with us!
We know moving can be a stressful experience. We are here to make everything easy for you and get rid of your anxieties, without breaking the bank.
At Wakefield Removals we try hard to minimise our overheads and operational costs, whilst still allowing us to provide you with a high-quality service at a very affordable price.
Get a Free Estimate anytime!
Removalists are always busy so don't wait until last minute – get in touch now for instant pricing on all sorts or removal services including acceleration boxes and furniture disassembly Etc…
Given how often people need storage services during the removals process, it made sense for Wakefield Removals to start offering this service too! The combination of the two can be incredibly convenient, which is why it's so popular with customers in the local area.
Whether you need storage space, removals services, or a bit of both, bear our established and experienced company in mind. You'll soon see why we have such a great reputation in Wakefield.
Have you ever used storage services before? If not, you may be missing out. You don't have to be moving home to need a little extra space. People approach us in a range of different situations. The service is so flexible that people in all different circumstances find benefits from it.
Most of us have wished we had more space at one time or another. The affordable storage services offered by Wakefield Removals mean that you can now make this wish a reality.
When you need support with storage, remember our service! We're willing to adapt it to meet your specific needs, and we provide quotations upon request — with no obligation to book.
Read on for more information about how we can help you live an easier, smoother life while keeping your stuff safe.
There are so many moments that could be improved by a great storage service. Here are just some times you might want to reach out to Wakefield Removals:
When you're moving house. If you're going to be between permanent residences for any period of time, then you can use storage space to protect your stuff. This can help ease the tension during a stressful period. 
When you're downsizing. Moving to a smaller place usually means getting rid of some possessions. If you don't want to, storage space is an alternative solution. 
You're showing your home. If you're selling a house, you don't want your stuff to distract potential buyers. Instead, you can move all unnecessary items to a storage space until you get to your new place. 
You have a job that requires travel. Moving around from place to place? Then why not keep your possessions in a storage space? You'll enjoy peace of mind wherever you are, knowing your items are safe. 
You're moving in with a partner. When two homes are consolidated, there are often too many items to keep in one place. One way to manage this is to store the surplus in a unit like the ones we offer. 
During a spring clean. Have you been inspired by the recent minimalist trends in interior design? You don't have to dump or donate everything you own! You can always keep some of your stuff in storage until you want it back again. 
During a home renovation. While people do work on your home, you can protect your belongings. Rather than expose them to dust and potential damage, you can keep them in a safe environment until construction is done.
The best people to answer that question are our customers. Here are the reasons that they tell us they come to Wakefield Removals for storage services as well as removals jobs.
"Prices are surprisingly low."
It's true! We keep our prices reasonable so that our services are accessible. We don't think people should have to pay a fortune to enjoy a great customer experience. Value for money defines our approach: we offer more for less, and customers in Wakefield seem to love it!
"The team is committed."
Our team members prioritise top customer service in every part of the process, no matter what kind of service you need. You'll find that we aim to say yes to all of our customers' requests, and we go further than the rest to deliver satisfaction. It's how we've earned customer loyalty.
"There is a wide range of services available."
We offer diverse services related to storage and removals. Often, we're called upon to combine the two. For example, a customer might hire us to perform a house removal. However, there is a gap between leaving one home and arriving at another. That's where our storage services are super convenient.
"The company is reputable and responsible."
Because we have worked in this field and this area for years, we are well known in the local community. Savvy customers seeking storage spaces choose companies with a good reputation because they don't want to leave their property with just anyone! That's why they come to Wakefield Removals for all of their removals and storage needs.
If you've never rented a storage space before, keep the following things in mind:
Some storage spaces are better than others.
Depending on what you need to store, you might need temperature-controlled units or other specific conditions. Check what each company offers before committing to one. You should choose companies like Wakefield Removals that are reputable and experienced to ensure you receive the best service possible.
Different companies have their own rules.
You'll find that some storage companies have rules about what can and can't be stored in their units. Ask about this to avoid future problems.
You need to package your items properly.
Your possessions will be safely stored in a unit, but they're still likely to encounter some inevitable natural elements. That's why it's advisable to store items in plastic containers as opposed to cardboard ones. Furniture with fabric can be wrapped in plastic too.
You may also need removals services.
Once you've organised a unit, you need to transport your items there. How are you going to do that? Multiple car journeys? You can save time by hiring a removals firm. A company like Wakefield Removals can provide both services which are very convenient for customers.
Companies should be willing to provide quotations.
You're perfectly entitled to ask for a quote — there's no obligation to book the service afterwards. Companies like Wakefield Removals are happy to be transparent about pricing.
Questions you need answers to
Frequently Asked Questions