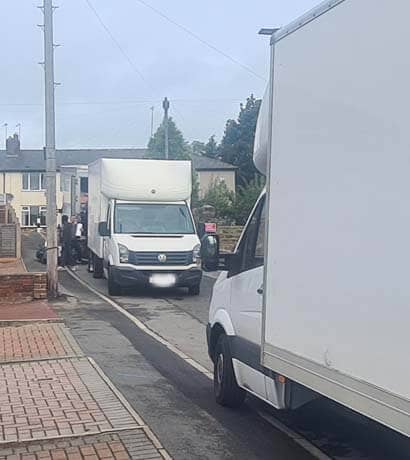 Commercial Removals in Wakefield, UK
We know commercial removals can be a stressful experience. We are here to make everything easy for you and get rid of your anxieties, without breaking the bank.
At Wakefield Removals we try hard to minimise our overheads and operational costs, whilst still allowing us to provide you with a high-quality service at a very affordable price.
Get a Free Estimate anytime!
Removalists are always busy so don't wait until last minute – get in touch now for instant pricing on all sorts or removal services including acceleration boxes and furniture disassembly Etc…
There's a reason that most commercial removals need six months to twelve years of planning before they can be performed. They're big jobs and very important ones! That's why they require detailed planning, and they also require excellent professional support. In Wakefield and the surrounding area, Wakefield Removals offers this service. We'd be delighted to discuss the details of your upcoming relocation with you.
Usually, businesses will allocate someone to be in charge of the move. This will be the person who contacts us regarding our commercial removal services. If that's you, we suggest that you get us involved as early as possible. We can provide you with top tips regarding the planning process. We've handled enough commercial removals to know what works!
Your plan will have a list of tasks and deadlines for each. Try to organise it so your team can work as much as possible. You don't want to disrupt operations any more than is strictly necessary, after all. Keep deadlines realistic: you should include a little buffer just in case any obstacles arise. Your budget will also be an important part of the plan.
The best way you can ensure that your relocation stays on schedule and within budget is to hire the right commercial removals service. At Wakefield Removals, we offer a comprehensive, quality service, but we do so at a reasonable price. This is why we're so popular with local businesses. We can also make the whole process much more convenient with add-on services such as packing as furniture assembly. 
We handle all kinds of removals, but from experience, we can say that commercial removals are a little different from the rest. That's why you need a company that's experienced in this specific work. In Wakefield, that's Wakefield Removals.
Commercial removals are often on a much grander scale than the typical house removal, so any removals firm that handles this kind of work needs to have adequate manpower, vehicles, and equipment to perform it correctly. Some smaller companies may not be able to handle large office removals, for example. 
When performing commercial removals, our team works in a range of environments. We may be asked to work in offices, warehouses, restaurants, retail units, and business centres. These are very different from houses and apartments, and they have different rules and regulations to follow.
House removals usually include appliances both large and little. However, commercial removals necessitate the transportation of expensive, delicate equipment. We have performed so many removals that we know the right strategies to adopt. Other firms may not be so skilled at this.
When we perform commercial removals, we do so on a tight timescale. Any delays or missed deadlines can have significant repercussions for the business. By planning comprehensively and working efficiently, we ensure that we perform these removals on schedule. 
Usually, companies provide us with a floor plan that we have to follow on arrival at the new location. They may ask us to perform additional tasks, such as assembling items of furniture. These factors make it different from the typical domestic removal.
Now you understand the importance of hiring the right removals team. In Wakefield, we offer an excellent commercial removals solution. Here are some reasons to give our service a try.
 We bring extensive experience to our work. Having handled so many commercial removals over the years, we are well versed in this industry. We know the most efficient and effective methods to make the moving process as quick and simple as possible.  
When you hire us to handle the logistics, your team can continue working as much as possible. Disruption is minimised, unlike in the old days when employers might have halted operations entirely and asked untrained employees to perform commercial removals. By delegating to us, you free up your employees to handle other priorities.
Our services are extremely affordable. Although we offer the highest quality service, we don't charge unreasonable rates. One of the reasons we are so popular in the local area is that we can be counted on to perform excellent work at a low cost. That means businesses can stick to a budget and still benefit from a comprehensive removals service. 
We have an excellent local reputation, so you know you can trust our team. This is very important given the responsibility involved in commercial removals. We haven't stayed in business this long by accident. It's because we've consistently delivered amazing service!
Maybe this is your first time hiring a commercial removals company. If so, don't worry! The experienced team at Wakefield Removals has all the information you need to find the right company for you. Read on for our expert advice, and remember that we're available in Wakefield and the surrounding area.
Firstly, we'd advise that you take your time to research the options available. This is the best way to ensure you get the best possible deal. Don't rush into this or forget to ask for important details. After all, this is an important step in the progress of your company. Getting this right — or wrong — could make a huge difference.
The strategy that we'd recommend is to first ask around for recommendations. If you're part of the local business network, see if you can learn from others' experiences. Your peers may know which companies to approach and which ones to avoid. This is how we receive many referrals.
You may also be able to obtain insights using online reviews. Once you have a list of potential companies, you can start asking them for more information. Remember, you're entitled to ask for quotations upfront. You can find out what the service would cost without committing to a company. With this information, you can compare offers. 
We'd advise you to check whether the company you hire has insurance coverage or whether you need to take insurance out on your own. Once you've determined which service you want to use, book it straight away. Make sure you don't miss out on the removals company of your choice.
Questions you need answers to
Frequently Asked Questions