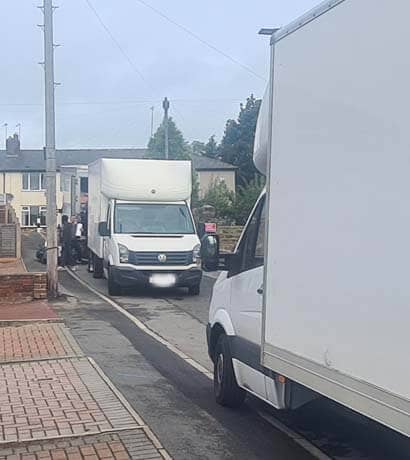 Domestic Relocation in Wakefield, UK
We know domestic removals can be a stressful experience. We are here to make everything easy for you and get rid of your anxieties, without breaking the bank.
At Wakefield Removals we try hard to minimise our overheads and operational costs, whilst still allowing us to provide you with a high-quality service at a very affordable price.
Get a Free Estimate anytime!
Removalists are always busy so don't wait until last minute – get in touch now for instant pricing on all sorts or removal services including acceleration boxes and furniture disassembly Etc…
When you're moving across the country, you have a lot on your mind! You can make life easier for yourself by hiring the right domestic removals service. When a company is hired to handle a domestic removal, they load, transport, and unload your possessions for you. They can do this quickly and efficiently while ensuring your property stays safe. That frees you up to plan and do other things.
There is a great need for this service because moving home is considered a very stressful period in someone's lives. People have even ranked it alongside awful events like divorce and a death in the family! We believe that it shouldn't be something to fear. It should be a time of great excitement instead. Unfortunately, many people are so caught up in the logistics of the move that they have no time to think about the fun parts of it.
So let's change all that! Instead of struggling through your move, you can hire a professional service to deal with it. Domestic removals are a big deal because they could imply a long distance relocation. You don't want any problems transporting your property to your new home. You want to arrive on the right foot and enjoy your fresh start. A great removals service makes that possible.

Yes, your move can be straightforward, even if you're moving far away. All you need is the right team behind you. Attempting a domestic removal alone is definitely not advisable. Read on to find out why!
When you attempt a domestic removal on your own, you run certain risks. Paying for a professional service might sound like an unnecessary investment, but you'll regret not paying for it if you end up damaging or even breaking your possessions.
Heavy lifting is hard and different objects need to be carried in certain ways to be safely transported. A professional team should know how to do this, so your property will stay intact during the process and arrive in the expected condition. Remember, repairs and replacements are expensive!
Attempting your own domestic removal could even end in injury. All of our team members have undertaken training on how to correctly lift and carry different items. Unless you've had that training, you're at risk of hurting yourself. This is a job for the professionals!
Another reason you should hire a removals firm is that a full house removal is a lot to handle. It's not just about heavy lifting; it's also about planning and strategy. Having performed so many of these removals in our time, we know the right approach to get the job done as quickly as possible.
If you don't, you could end up wasting time and being stuck for longer than necessary in the moving process. Most people want to get their move over quickly because it's so disruptive. If you feel the same way, the solution is obvious: hire a removals service! 
You undoubtedly have other things demanding your attention, whether that's work, family, or your personal interests. Rather than neglect those things and see your time and energy consumed by your move, you can hire a removals firm to handle domestic removals.
When it comes to hiring a company to handle your domestic removals, it's crucial you choose a trustworthy firm. After all, they are going to be responsible for ensuring your items arrive safely and on time. This is an important job! Wakefield Removals is known for our thorough and responsible approach. We take every customer's move seriously, paying it the appropriate care and attention.
Our services are available at surprisingly low prices. We pride ourselves on offering affordable removals solutions. Enjoying a quality service shouldn't cost a fortune, so our customers hire us because they know we deliver amazing value for money. If you're unsure whether a removals firm is in your budget, give us a call. We have a feeling you'll be delighted by the rates we quote you.
Rather than take a risk on an unknown company, why not choose a firm with an excellent reputation in the community? That's what we have! We've been established in Wakefield for years now, so we're well known by our neighbours. In fact, we receive lots of new customers as a result of recommendations and reviews. We take that as a huge compliment! 
What people seem to love about our company is our commitment to customer service. We do whatever we can to ensure complete satisfaction. The services we offer are flexible, so they can be tailored to your needs. If you need extra support or guidance, we can provide this! No wonder so many people in the Wakefield area return to our company every time they need removals services. 
When hiring a removals company to handle your domestic removal, remember:
It's your responsibility to protect your things. Unless you have requested packing services, you should ensure that everything is packed securely. That means insulating fragile items, taking measures to prevent spills, and using sturdy boxes. If you're struggling to figure this out, call Wakefield Removals and let us give you some advice.

Before you hire a company, you should research them thoroughly. Check their experience levels and ensure that their reviews are positive. A little extra work at this stage can save you a lot of stress later! This company will be responsible for your possessions, so choose a reputable one.
You're free to request a quote with no obligation to book. That means you can compare quotes if you like. Don't feel pressured into making a booking straight away. You should ask exactly what is covered by each service too. Maybe you need an additional service such as support with packing or assembling furniture. It's good to clarify whether this is available before you make a booking. 
The success of your domestic removals depends on the team that you select. In Wakefield, you should go with Wakefield Removals. We're reputable, flexible, affordable, and reliable. That's why we're such a popular choice with locals, and it's what has kept us in business for so long!
Questions you need answers to
Frequently Asked Questions
The precise price of your domestic removal will depend on the details of the work required. If you are moving long distance, for example, it will be more expensive. Maybe you want extra support like furniture assembly. Your quote will reflect that. With Wakefield Removals, you can be sure that prices will be fair.
The best way to confirm whether your removal will be covered by insurance is to clarify directly with your removals firm. Insurance policies are notoriously strict in what they cover. It depends on the coverage your company has. It makes sense to double-check this with them if you are concerned.
It's understandable that the safety of your property is a huge priority. You can take measures by packaging your possessions correctly. Delicate things need to be wrapped and placed in the right position for safe transit. Hiring a reputable local removals company is another way to keep your possessions safe!
Will domestic removals firms pack and unpack as well?As a general rule, a domestic removal doesn't include packing and unpacking. However, that doesn't mean you have to handle it all yourself. Many companies will let you add this on as an extra service. Here at Wakefield Removals, we will happily help you in any part of the removals process. Just ask!