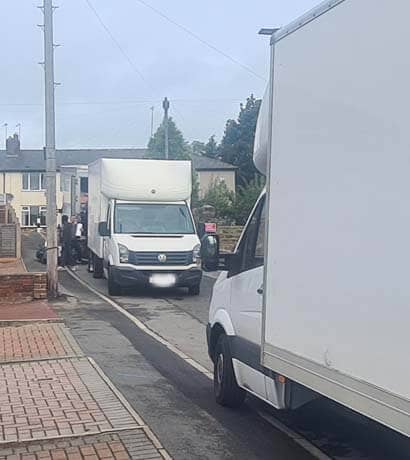 Student Relocation in Wakefield, UK
Move to your Campus with Us!
We know moving student's belonging can be a stressful experience. We are here to make everything easy for you and get rid of your anxieties, without breaking the bank.
At Wakefield Removals we try hard to minimise our overheads and operational costs, whilst still allowing us to provide you with a high-quality service at a very affordable price.
Get a Free Estimate anytime!
Removalists are always busy so don't wait until last minute – get in touch now for instant pricing on all sorts or removal services including acceleration boxes and furniture disassembly Etc…
When you decide to leave home and head to university, it's a very exciting time. However, it can also be a lot to organise! Before starting university, it's crucial to be prepared. If you take everything you need, that means you can focus on your fresh start when you arrive. Many students make the mistake of taking only what can fit in the car, then realising that they have to buy all new items on arrival. Talk about a false economy! It makes much more sense to hire an affordable student removals service to transport all the items you need, saving money long term as other students make panic purchases. For all your Wakefield student removals needs, use Wakefield Removals!
You may be wondering what you need to pack for university. Of course, you'll already have a reading list full of heavy textbooks. When you're preparing your items, think about all the different rooms of your accommodation. There are many things you take for granted when you live at home and may never think to add to your list, but you'll need them! If you're sharing accommodation, you'll want your own kitchenware, for example. You'll also need items like a clothes horse and an iron to look and feel your best as a student. That's before you even consider your clothes and shoes! If your car is starting to feel a little too small for this job, don't worry. That's what student removals services are for, and in Wakefield you have access to a great removals team!
If you're planning to take some large but delicate items, like a television or a speaker, you'll certainly want to use a student removals service. It'd be terrible for them to be damaged in transit because they were crammed into a car. We have the appropriate vehicles and a skilled and experienced team. We know all the best strategies for moving large or awkward items. An added bonus is that you won't have to do the heavy lifting yourself! Instead, you can enjoy moving day and all the excitement of starting student life. You won't be weighed down, literally or metaphorically! Students that use Wakefield Removals are always glad they did so!
What makes our approach different from the rest? We understand what students need from their removals service, and we apply that knowledge in practical ways. We are happy to handle removals regardless of their size, so even if you don't have much stuff we can lend a hand! We're punctual and professional, so your move to university will go perfectly to plan. Most importantly, our service is great value for money. Of course, students don't want to spend a fortune on their removal service. We are able to offer excellent customer service at an accessible price. It's no surprise that our service is so popular with students in Wakefield and the surrounding area!
Moving isn't simply heavy lifting. A good removals company will help you plan your move based on your needs and circumstances. Our team goes the extra mile, strategizing to maximise the efficiency of our service while anticipating potential difficulties so they can be addressed in advance. What we want most of all is to deliver a stress-free moving day to our student clientele, so they feel prepared to begin their exciting new chapter in their new accommodation. If you're frantically searching "student removals near me" then your worries are over! You've found Wakefield's favourite removals service. Give us a call today and we will be happy to discuss the available options for your student removals. We will also provide a no-obligation quote for the job. We know you're going to love our service!