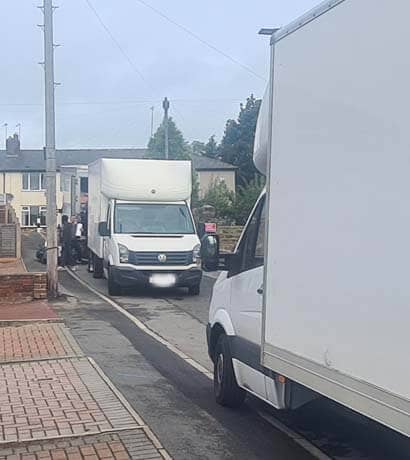 House Relocation in Wakefield, UK
We know moving house can be a stressful experience. We are here to make everything easy for you and get rid of your anxieties, without breaking the bank.
At Wakefield Removals we try hard to minimise our overheads and operational costs, whilst still allowing us to provide you with a high-quality service at a very affordable price.
Get a Free Estimate anytime!
Removalists are always busy so don't wait until last minute – get in touch now for instant pricing on all sorts or removal services including acceleration boxes and furniture disassembly Etc…
Moving house is exciting, but the process of moving can be anything but. Our customers often come to us with a lot of anxiety about their move, feeling like it's an impossible or an overwhelming task. We love being able to reassure them that we can make their Wakefield house removal incredibly easy. They're always surprised by how smooth the transition is thanks to the support of our team. We are very happy to offer our house removal service to customers in and around the Wakefield area. Packing up everything you own may seem like a huge challenge, but when you have the right people helping, it can be simple and painless.
Here at Wakefield Removals, we have the right people. Our team has been packing up and moving entire houses for decades now, so we know how to pre-empt every potential problem! We're hardworking, trustworthy and knowledgeable, so our customers feel comfortable handing over control of their house removals to us. Why worry about every detail of your house move when you can let the experts do it instead? We're happy to take over the hard work! Over the years, we have developed a great reputation in Wakefield and beyond, thanks to our professional attitude and the high quality of our customer service. That's why we can say with confidence that there is no better team for house removals in the Wakefield area than our team.
We don't take the responsibility of your house removal lightly. We appreciate the importance of protecting your possessions and treating your property with the utmost care and attention to detail. Our policy is to treat your items as though they were our own, so you will never catch us taking shortcuts or putting your property at risk of damage. Having completed full house removals for decades now, we have developed a range of strategies for packing and transporting all kinds of items safely and efficiently. You benefit from our expertise when you hire the team at Wakefield Removals for your full house removal. No job is too big or small for us!
Our team is constantly complimented on our proactive and professional attitude. Too many companies do the bare minimum and end up causing additional stress for their customers. We do not subscribe to a "less is more" approach. We work hard and smart to ensure your move goes without a hitch. Given our extensive experience, we are able to anticipate and address potential obstacles, saving you time and worry. That level of professionalism is what differentiates us from other removals companies. Planning and facilitating smooth removals is our passion, not our side project. We are committed to providing quality service on a consistent basis.
Some people make the mistake of believing that it's best to do their own removals and save a little money. What a false economy! We believe your time is valuable, and amateur removals consume significant time and energy. There are physical risks involved in carrying heavy objects too. Why not enjoy moving day instead of simply enduring it? Let our trained, experienced and knowledgeable team do the heavy lifting! When you decide to let non-professionals perform your removal, you risk damage to your property. Given how affordable our service is, it makes sense to look after yourself and your possessions and hire our specialist team for your Wakefield removals.
You'll be delighted by how straightforward we can make your house removal. Why not give us a call? We would be happy to discuss your house move with you in detail and to provide a no-obligation quote for our services.