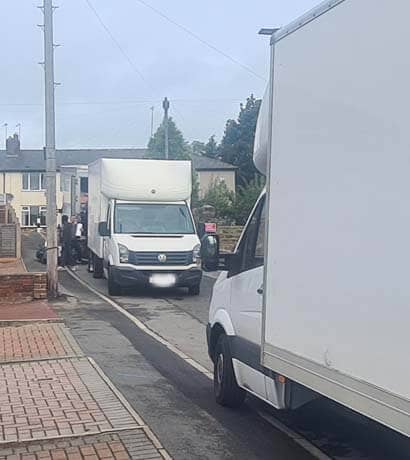 Piano Relocation in Wakefield, UK
We know moving Piano can be a stressful experience. We are here to make everything easy for you and get rid of your anxieties, without breaking the bank.
At Wakefield Removals we try hard to minimise our overheads and operational costs, whilst still allowing us to provide you with a high-quality service at a very affordable price.
Get a Free Estimate anytime!
Removalists are always busy so don't wait until last minute – get in touch now for instant pricing on all sorts or removal services including acceleration boxes and furniture disassembly Etc…
As musicians know, there are three main kinds of piano: grand, upright and electronic. Pianos come in many shapes, sizes and types, from baby grands to electric uprights! Grand pianos differ from uprights in that they are horizontal, which can make them awkward to carry. Although removals is our business, we have some practical knowledge about pianos. Everyone who moves a piano should have this knowledge! Why? Because moving a piano is a specialist job! You may think the main challenge in moving a piano is its weight or its unwieldy shape. Actually, pianos are difficult to move because they are incredibly fragile items, despite their bulk. 
Pianos are sensitive in many specific ways that must be taken into account by anyone performing piano removals. They contain complex mechanisms and they can have over 12,000 individual parts! You may not have realised that even the wrong temperature could damage a piano. Heat can have a negative impact on your piano strings, and cold can affect the wood. That means it's crucial to be aware of the climate and humidity level that your piano is kept and transported in. Our team at Wakefield Removals will keep this in mind as your instrument is in transit. 
As you can see, piano removals involve specialist knowledge. That's why it's best to hire professionals to help you move! Many people wrongly believe it is simply a matter of heavy lifting; however, one wrong move during the relocation process could cause permanent damage to your beloved instrument. If your piano is your pride and joy, we recommend you treat it that way by asking experts to help you move it. Our Wakefield piano removals are affordable, meaning there's no excuse to take the risk on something so special and sensitive. Piano removals are their own specific niche in the removals industry because they require specific understanding of the instrument's needs. It's not a job for amateurs!
Every company will claim that they are capable of moving a piano, but that doesn't mean they have the expert knowledge required to do it correctly. We can assure you that, thanks to our decades of experience in the removals industry, we have moved many pianos of different shapes and sizes. We are a company that you can trust to take care of your piano during its relocation. The distance doesn't matter – whether the journey is long or short, we are more than capable of delivering your piano to its new position in perfect condition. Obviously pianos can be bulky items that are difficult to move around small and awkward spaces. Our team has taken on every kind of move imaginable, so we have strategies to navigate whatever situation may arise. When you trust us at Wakefield Removals to handle your piano removal, you are making the right decision for your instrument.
Our service offers exceptional customer service at an affordable price. Using amateurs to transport your piano may seem like a saving initially; however, if damage is incurred the repairs are bound to cost a pretty penny. With our piano removals service, you benefit from the expert skills and knowledge of the professionals at a price that is reasonable. We have the correct equipment and vehicles to smoothly transport your piano. Our movers are responsible and hardworking, and you can be sure that they will arrive on time to ensure your piano is moved promptly and punctually. Why not give us a call today and find out how Wakefield Removals can help you with your piano removal? We'd be glad to offer you a no-obligation quotation for our services.