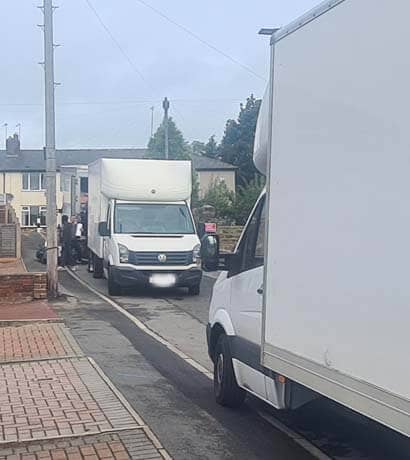 Business Relocation in Wakefield, UK
Move your Office with Us!
We know moving office can be a stressful experience. We are here to make everything easy for you and get rid of your anxieties, without breaking the bank.
At Wakefield Removals we try hard to minimise our overheads and operational costs, whilst still allowing us to provide you with a high-quality service at a very affordable price.
Get a Free Estimate anytime!
Removalists are always busy so don't wait until last minute – get in touch now for instant pricing on all sorts or removal services including acceleration boxes and furniture disassembly Etc…
Moving office to brand new premises can feel like a complicated task, but it doesn't have to be! We know exactly what is involved in Wakefield office removals, so don't feel overwhelmed. We are happy to help ensure that your office removal goes smoothly. Moving offices is a huge change for your business, so why not let us take over the removals and let you focus on your company? Having performed many office removals over our decades of operating in the Wakefield area, we have developed a range of strategies that make moving offices easy for our valued customers. If you get us involved in your office removal, you'll be glad you did!
When companies move premises, they have two main concerns: that their items will arrive intact and on time, and that any disruption to business operations is minimal. We are able to ensure both conditions are met, which is why we are so popular with companies in the Wakefield area. At the planning stage, we are able to make suggestions to maintain business operations as much as possible throughout the moving process, and thanks to our hardworking and professional team you can feel confident that your office equipment is in safe hands. Some companies consider asking their staff members to perform their office removals, but we'd advise against it. Moving office equipment requires professional knowledge and training, so our team is best equipped to undertake this task. 
The team at Wakefield Removals is well known in the area for our exceptionally high level of customer service. We are experienced experts in the field of office removals. What we offer is not simply a heavy lifting service, but also a planning service: we strategize so your move causes as little inconvenience to your company as possible. It makes financial sense to avoid unnecessary disruption during the moving process by hiring a professional office removals company. In Wakefield and the surrounding area, we are that company! We have extensive experience in the field of office removals. When it comes to expensive office equipment, you don't want to take any risks. Instead, you should work with a trusted company dedicated to removals. 
Over the decades in which we have provided an office removals service, we have received a range of compliments from customers on a consistent basis. They recommend us because we are a trustworthy company committed to providing a comprehensive removals service. There are many cowboy companies who claim to be professionals in the field of removals. However, we are not one of them! The team at Wakefield removals is skilled and knowledgeable, and you can depend on our work to be performed punctually and with the utmost sense of responsibility. Ensuring an efficient and successful office removal is our number one priority, and we cut no corners in trying to achieve this objective.
For us, performing an office removal involves devising a careful plan to ensure items are intelligently prioritised, meaning that disruption to business is minimised. We want your company to be up and running in your new location as quickly as possible! Having worked with businesses both large and small, we know the specific needs that your company is likely to have regarding your relocation. We can also assist in packing items, making suggestions based on our significant experience to make sure that your items arrive in perfect condition. On moving day, you'll find that your relocation goes smoothly. Efficiency and attention to detail come as standard when you hire Wakefield Removals! Give us a call today for a quotation, and we will be happy to discuss the details of your relocation.