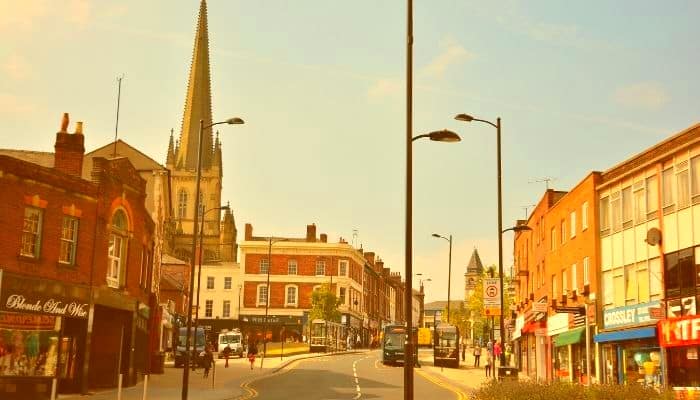 If you're considering making Wakefield your new home, you're in for a treat. This beautiful city has a rich history and a unique charm that sets it apart from other locations in the UK. But with any move comes the inevitable question: where in Wakefield should you plant your roots? In today's post, we'll explore some of the best areas to live in Wakefield, helping you navigate your new adventure with ease and confidence.
Outwood:
Located to the north of Wakefield city centre, Outwood is an attractive option for families, professionals, and retirees alike. The area boasts excellent transport links, making it convenient for commuters who work in Wakefield, Leeds, or further afield. Outwood is also home to several well-regarded schools and offers plenty of green spaces to enjoy, including the beautiful Outwood Park. Additionally, this area offers a variety of lovely homes, ranging from modest terraced properties to more substantial detached residences, ensuring there is something for everyone.
Sandal:
Another great option for families, Sandal is a popular residential area in the southern part of Wakefield. The neighbourhood provides easy access to several top-rated schools, giving young families peace of mind when it comes to their children's education. Sandal also offers plenty of recreational options, thanks to its proximity to Pugneys Country Park and Sandal Castle. With a wide variety of property sizes and styles on offer, Sandal appeals to a diverse range of potential homeowners.
Ossett:
Situated to the west of Wakefield, Ossett is a bustling market town that seamlessly combines the convenience of modern amenities with the charm of a historic community. Ossett's vibrant town centre is packed with independent shops, cafes, and restaurants, giving residents plenty to explore and enjoy. The area boasts an excellent selection of schools, making it a popular choice for families. With a range of property options, from quaint terraced homes to larger detached properties, Ossett offers something for every taste and budget.
Horbury:
Nestled between Ossett and Wakefield city centre, Horbury is a picturesque village that enjoys the best of both town and country living. With easy access to the nearby M1 motorway, this area is popular amongst commuters looking for a village setting without compromising on convenience. Horbury has a strong sense of community spirit and offers a number of well-regarded schools, making it an ideal option for families. Housing in the area ranges from charming period properties to modern new-builds, ensuring that Horbury can accommodate a wide range of needs and preferences.
Wrenthorpe:
If you're looking for a peaceful village environment within a stone's throw of Wakefield city centre, Wrenthorpe might just be the perfect fit for you. This leafy suburb has a welcoming community and excellent schooling options, making it popular amongst families. Wrenthorpe's close proximity to Wakefield city centre means that residents can enjoy easy access to all the shopping, dining, and entertainment options that the city has to offer. Housing in Wrenthorpe includes a mix of traditional and modern properties, meaning you're sure to find something that suits your tastes.
Wakefield offers a fantastic array of living options for people of all tastes and budgets. Whether you're seeking a traditional village setting, easy access to amenities, or top-rated schools for your children, Wakefield has something for everyone. By exploring these five exceptional areas – Outwood, Sandal, Ossett, Horbury, and Wrenthorpe – you're bound to find the perfect location to call home in this vibrant and welcoming city. So why wait any longer? Start planning your move to Wakefield today, and discover all that this captivating location in the UK has to offer.