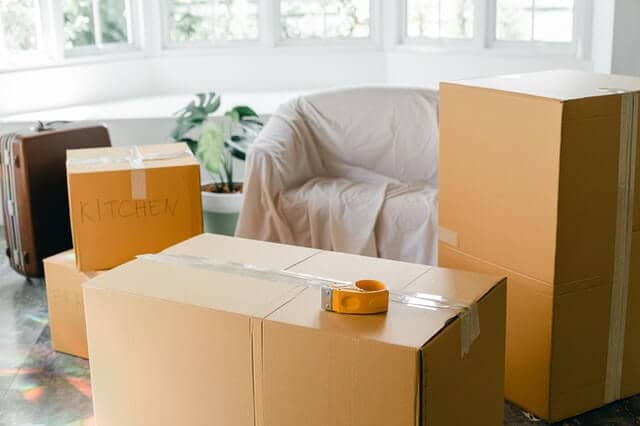 When the time comes to pack up your possessions before your big Wakefield move, you're undoubtedly going to be amazed by the amount of stuff you've managed to accumulate over the years! Packing can be a real trip down memory lane, but don't feel like you have to keep every item that you find.

A move is the perfect opportunity to declutter and finally get rid of the stuff you won't need in your new place. Another advantage is that when you hire a removals company like Wakefield Removals, you'll have less to transport and your quote will be less in accordance. 
Why not start in the kitchen? Throw out any expired food that's gathering dust in your cupboard. Your tins won't have gone out of date, but if you're never going to realistically use them you could always donate them to a food bank. Look through your plastic containers and match them with their kids. You can recycle those that won't be useful after your Wakefield move.

You might find some outdated technology stored around your house. Be honest with yourself: you're unlikely to watch those VHS videos again! Even CDs are pretty redundant due to streaming services. It's understandable to want to keep a collection, but weigh this up against the benefits of more space in your new place.

Next, look at the clothes in your closet. Spend an afternoon trying everything on and deciding what you want to come with you for this next chapter of your life. If you haven't worn the item for a year, it's probably a sign that you won't again. Charity shops always appreciate donations of items in good condition.
In the bathroom, you might find that you have a collection of lotions and potions you've barely used at all! Make a list of all the products you need and use then get rid of the rest. You might know people who will make better use of your toiletries so why not offload it to them? Throw away old make-up brushes or anything that's seen better days.
When clearing out drawers, make sure you shred any documents that contain sensitive information. You might also find instruction manuals. Remember to only keep them if you still actually use the appliance that they refer to!
It might sound like a lot of work, but clearing out your space now will save you some time packing and unpacking during your Wakefield move. Why hire a removals company like Wakefield Removals to move items that you won't use? We'd be happy to Chehelp you transport unwanted items elsewhere using our man and van service.
If you have a lot of items to get rid of and they're in good condition, you might consider reselling them at a car boot sale. Online marketplaces are also an option. This way you don't just enjoy more space in your next place, you also enjoy more money! Maybe you can use it to buy exciting new things for your living space.